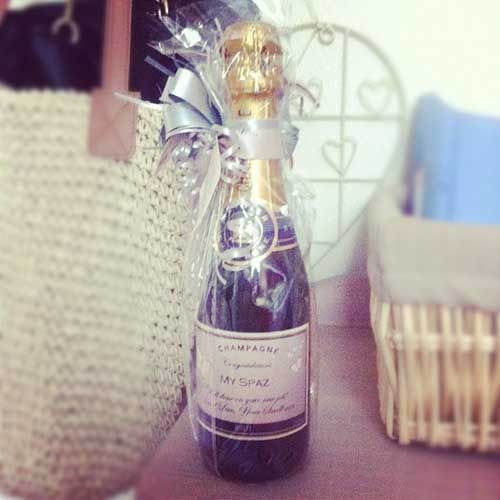 What a busy month it has been! The past month has been a bit of a blur - a blur of tears as I finally finished university. Reality hit when Natwest kindly posted me a letter informing me my student account was changing to a graduate account.. eek!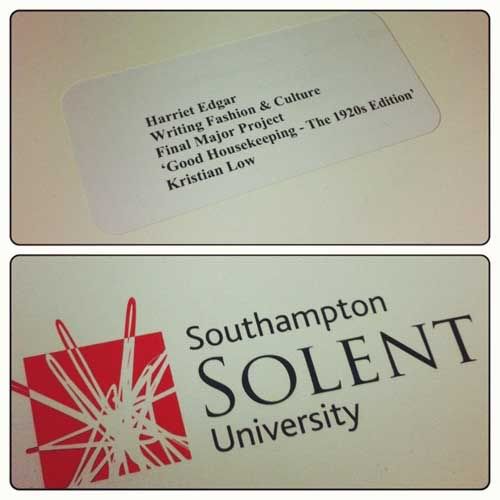 As you will see from above, this is my actual dissertation all printed and bound, awaiting my final grade. I produced 8,000 words worth of features for a retrospective supplement for Good Housekeeping. I uncovered original 1920s features and brought them to a modern perspective to contrast and compare. With the trend of the Twenties and British heritage strong this year - it was a perfect accompaniment that I really enjoyed producing. Although once you've stared at and edited something for nine months, I began to look at it quite negatively and was happy to see it all finished.
Here is also a new publication created by me, Emma Hursey and Emily Tsontilis. It sells the vintage tea drinking lifestyle 'Polly' enjoys, inspired by the nursery rhyme about putting the kettle on. We are in the process of putting it online for you to read, but for now here's a sneaky peak of the final printed copy. She is so soft and was the best feeling to hold! Only a few weeks back did we all think of a magazine idea, and to finally see it all in it's 52 page glory is great!
I also have a little secret to tell - I got a job! Last Friday I attended an interview and was given the best phone call that evening. I'm starting this Monday and I'm going to be working for a property PR agency called
Oracle PR
. I've been getting a bit over-excited, buying new shoes and blouses to replace my jumpers and jeans. Now my official name will be BA (Hons) Harriet Edgar, Account Executive... or something like that...
My how the past three years has flown by as I leave education behind and step into the world of work! Of course I'm going to miss it, but I'm always one to embrace change and look at the glass half full. How has your past month been? If you've finished university too, how does it feel?
X