If ever there was a film to take you right back to your childhood then this would definitely have to be one of them. Not because I could relate to Richard E Grant's characters high flying city job - but because of the texture and ambiance of London back in 1995.
Coming to terms with the 90's becoming an era within itself has been a subject on my mind recently. Seeing something so familiar and attached to me in film is going to take some time to get used to. It's easy to point out the strange - the different - when looking at images from the 50's for example, mainly because I never was there - but it's feels different to really look back at things that you can actually remember. I suppose this is rather ignorant of me, because I'm sure my parents for example feel the same way looking at back at all things related to their childhood. However as this is my first experience, I enjoyed becoming immersed in this film that included all the angluir and mis-matched patterns that the 90's so joyfully portrayed.
One of the easiest ways to recognise this era is to look at their wardrobe. Most outfits worn in the film are ones that I remember adults wearing when I was little. Dungarees, oversized jumpers, leggings, shoulder pads and bomber jackets all made an appearance. The small things I could relate to having was what the baby in the film adorned. Even silly things like the pram made me daydream and remember my early years. Probably quite apt then, that I have just won this beauty of a jumper from
eBay
. Definitely looks like it came straight out the film - 90's grunge at its best.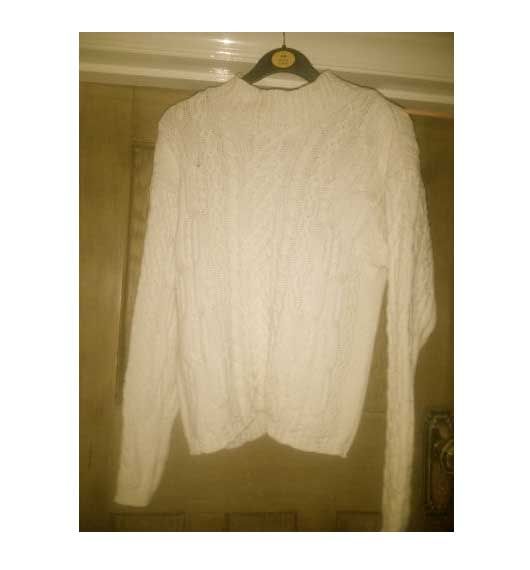 These reasons alone I think I enjoyed this film more than I thought I would. And anyway, the relationship of the Father and Daughter is far too endearing to make this film a flop. It might be over 15 years old now - but to me it feels just like yesterday.
X